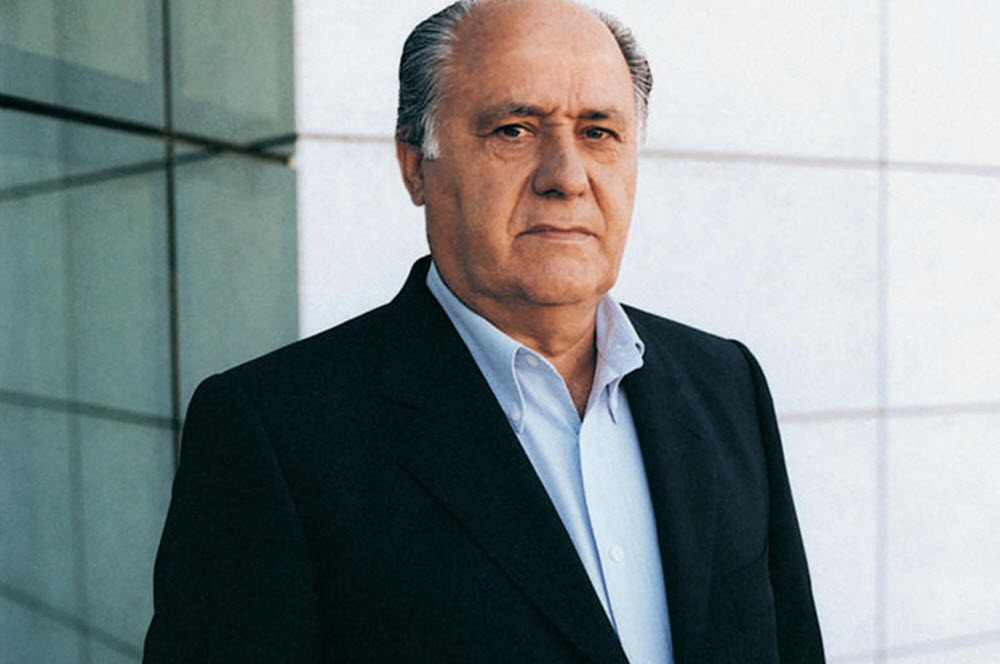 Being a self-made billionaire is a rare feat, especially when you come from humble beginnings. Amancio Ortega who started working with his hands as a 13-year-old in a clothing shop called Gala, in the city of La Coruna. Taking what he learned from his time as a shop hand, he applied his knowledge to go out on his own with his siblings and soon-to-be wife, in 1963, by opening his own business called Confecciones Goa. This was where his story began, and that story led him from making women's bathrobes to becoming the wealthiest retailer in the world.
Amancio Ortega Gaona
Born in 28th of March in 1936, Amancio was the youngest of four children born in Busdongo de Arbás, Leon, Spain. His father Antonio Ortega Rodriguez was a railway worker, and his mother Josefa Gaona Hernández was a house wife. There was no trust fund, or inheritance to speak of only support and example of hard work. Amancio's childhood was spent in León until he moved to A Coruña at the age of 13 and this is where his career began.
With the confidence earned from his time spent as a shop hand making clothes by hand, he decided to venture out with his siblings and future wife. After several years running his business selling women's bathrobes, in 1975, he opened his first Zara store with his then wife Rosalia Mera, at that point it's hard to think either of them had any idea how this one store would change their futures and fortunes. This one store in downtown La Coruña, Spain would be the launching platform for a retail empire that would spread across 77 countries and 5,000 stores.
Inditex
10 years after the opening of the first Zara store, Ortega incorporated the chain into a holding company called Inditex (Industrias de Diseño Textil Sociedad Anónima). Ortega owns 60% of this Madrid-listed holdings group. Around the time he went through with the incorporation he separated from his wife. From 1988 to 1990, Ortega expanded Inditex to Portugal, France, and the U.S.
Continuous growth was always in the center of Ortega's plans, and in the next decade he introduced Pull&Bear and Bershka brands and acquired Massimo Dutti and Stradivarius. Inditex grew to an empire in just over a decade, their list of brands also included Zara Home, Kiddy's Class, and Tempe. Employing over 92,000 people and spreading intercontinentally, with no end in sight.
In 2001 Inditex had its Initial Public Offering or IPO on the stock market. The IPO raised $2.4 billion euros ($2.7 billion), This sparked the growth to 77 countries worldwide by early 2010. Shortly after, in 2011, Ortega stepped down as the chairman of Inditex, naming then vice president and friend Pablo Isla to the position.
Though he stepped out the chairman position Ortega maintained his ownership, making an estimated $400 million in dividends a year. He has turned his winnings into investments in office and retail properties, in Madrid, Barcelona, London, Chicago, Miami and New York. Known as a charitable man Ortega donated 20 million Euros to Caritas Internationalis, a Roman Catholic relief organization. With a current net worth of $73.9 Billion, as of June 18, 2018., Ortega sits the 6th richest man in the world, richest man in Spain and the wealthiest retailer in the world.