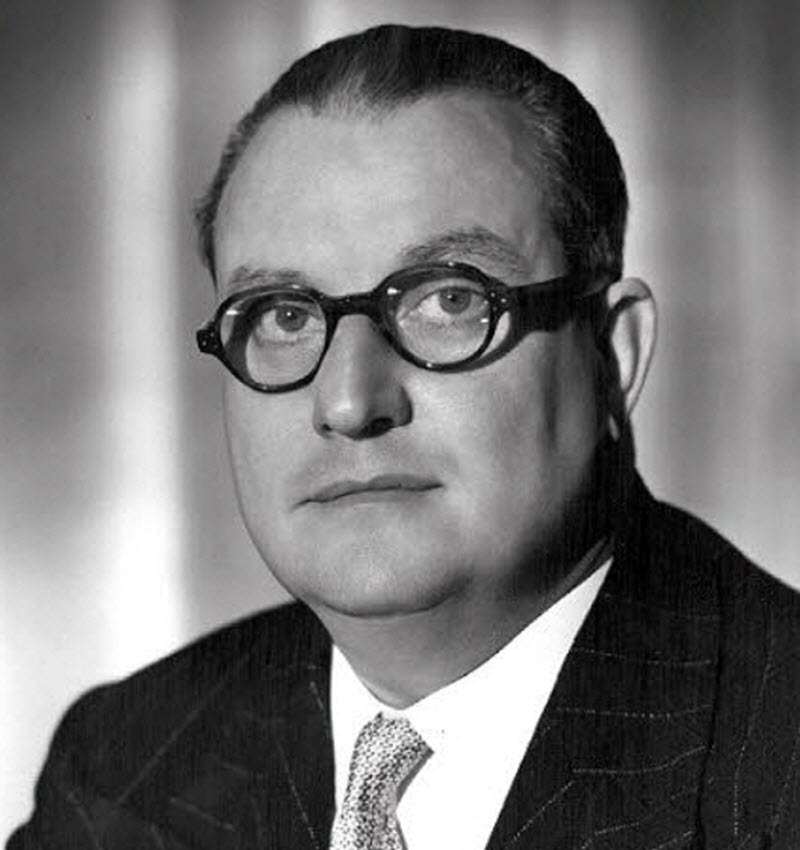 William Hill (1903-1971) founded the British bookmaking firm William Hill.
When did William Hill live?
William Hill was born on 16 July 1903 and died on 15 October 1971.
Background
William Hill was born in Birmingham, a city in West Midlands, England. At the time of his birth, Birmingham was already the second-largest population centre in England, surpassed only by London. The population of Birmingham had grown to encompass over half a million people in the Victorian era and the town had been granted city status by Queen Victoria in 1889.
At the age of twelve, William Hill left school to work on his uncle´s farm.
Eventually, the young Hill was employed by a factory in Birmingham and this is when his betting career really started. On his motorcycle, the young factory worker would go around and collect illegal bets from locals.
The Black and Tans
While still a teen, William Hill joined the Black and Tans and was sent to Ireland where he served at Mallow, County Cork. The Black and Tans were constables recruited into the Royal Irish Constabulary as reinforcements during the Irish War of Independence, a war fought in Ireland from 1919 to 1921. The Royal Irish Constabulary was a quasi-military force that fought on the same side as the British Army and the Ulster Special Constabulary.
Marriage
William Hill married Ivy Burley in 1923. Together, they had one daughter.
Move to London
William Hill´s first foray into bookmaking had not ended well for him, but he wasn´t ready to give up. In 1929, he moved to London and started taking bets on greyhounds. In 1934, he opened a gambling den on Jermyn Street. Jermyn Street is located in the St Jame´s area of the City of Westminster and runs south of, parallel and adjacent to the famous Piccadilly road. Hill found it possible to exploit a loophole in the law that banned cash betting but not credit or postal betting.
The 1938 English Greyhound Derby
The 1938 English Greyhound Derby was won by Lone Keel, a dog owned jointly by Jack Walsh and William Hill, and trained by Sydney W Wright.
The final took place at White City Stadium on 25 June, with over 90,000 spectators in attendance. The first semi-final had been won by Manhattan Midnight in 29.38, while the second semi was won by Midnight´s kennelmate Lone Keel in 29.39. Even though Midnight and Keel had reached the final unbeaten and their semi-final wins were just 0.01 second apart, Midnight became a 7-4 favorite among the bookies.
For his win, Lone Keel was rewarded with £1,250.
1959 St Ledger Stakes
William Hill wasn´t just interested in greyhound racing – he liked horseracing too, and even ventured into horse breeding. In 1943, he bought a stud at Whitsbury in Hampshire. Cantelo, the winner of the 1959 St Ledger Stakes, was a bay filly bred and owned by Hill.
Cantelo was unbeaten in five races as two-year-old, including the Royal Lodge Stakes where she defeated colts. As a three-year-old, she won not just St Ledger but also the Chesire Oaks and the Ribblesdale Stakes.
Fixed-odds
In 1944, William Hill broke new ground by producing the frist fixed-odds football coupon.
Exchange listing
In 1954, William Hill created the shell company Holder´s Investment Trust, which made it possible for his venture to be listed on the London Stock Exchange.
Betting offices
William Hill opened his first legal betting office in 1966.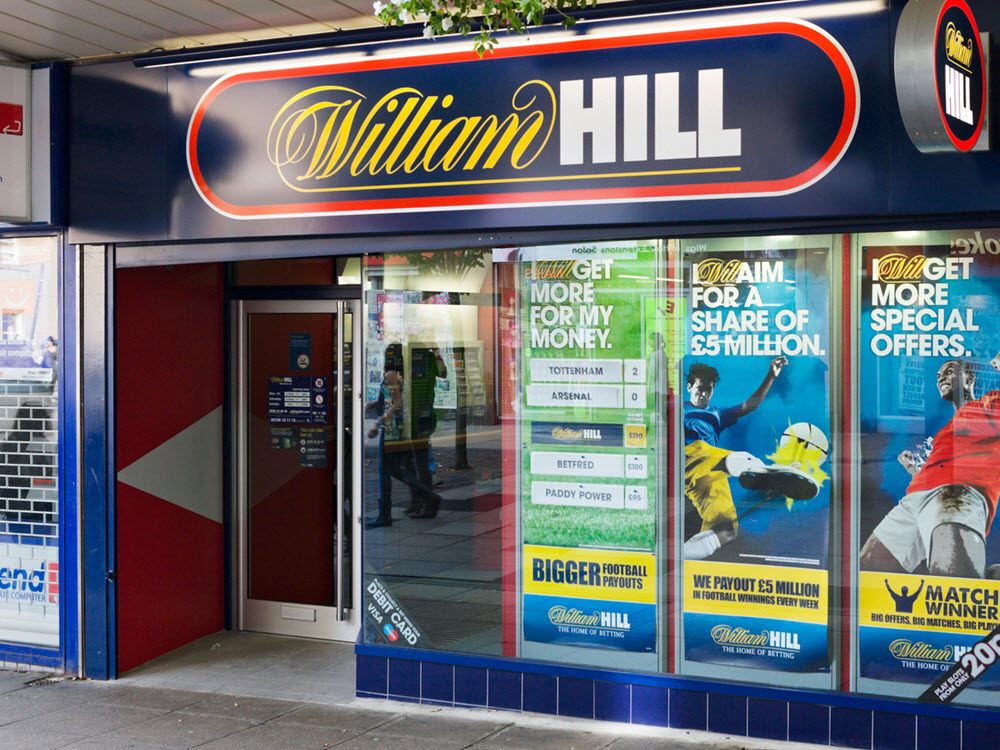 Retirement
William Hill retired in 1970.
He died in Newmarket, Suffolk, in 1971.
William Hill, the company
Since the death of William Hill, the company William Hill has changed hands several times. It was acquired by Sears Holdings in 1971 and then by Grand Metropolitan in 1988. Grand Metropolitan did not keep it for long, as it was sold to by Brent Walker the following year for £685 million.
In 1996, Brent Walker recouped £117 million of the purchase price because Grand Metropolitan was found to have exaggerated the company´s profits at the time of sale. Despite this, Brent Walker soon collapsed with (unrelated) debts and two directors were sent to prison for fraud. The Japanese investment bank Nomura carried out a £700 million leveraged buyout of William Hill, saving it from going down with Brent Walker.
In early 1999, Nomura was eager to list William Hill on the stock market, but abandoned the project due to insufficient interest among investors. Instead of listing William Hill, Nomura sold the company to funds managed by the private equity firms Cinven and CVC Capital Partners. The selling price was £825 million.
In 2002, William Hill was finally listed on the London Stock Exchange.
In 2018 William Hill acquired Mr Green LTD.  Mr Green LTD operates online casinos on the Scandinavian market.  Their flagship casino is award winning Mr Green Casino.