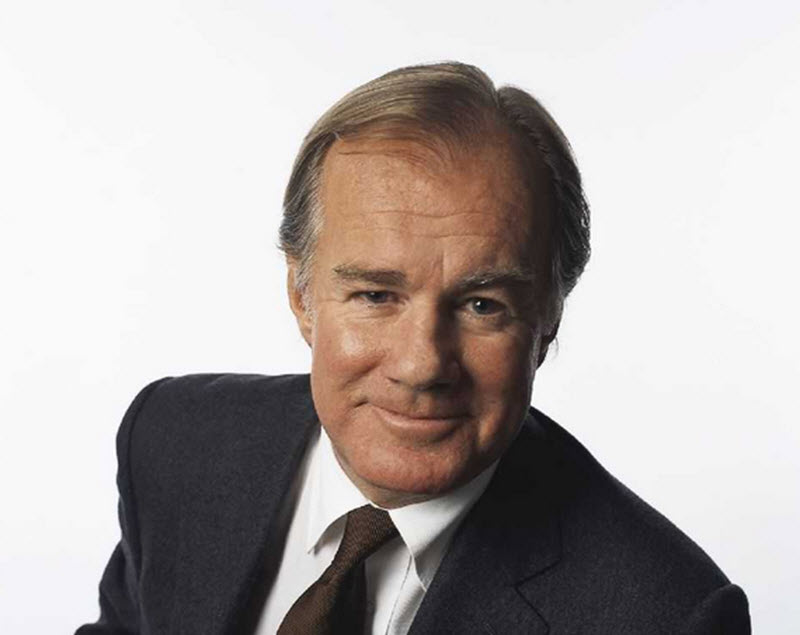 Stefan Persson is a Swedish business magnate, and both chairman and main shareholder of the fashion company H&M – a company founded by his father Erling Persson back in 1947.
According to the Bloomberg Billionaires Index, Persson had a net worth of US $31.9 billion in 2014, placing him on #17 on Bloomberg's rich list.
Stefan Persson took over H&M from his father in the early 1980s and was its manager 1982 – 1997. From 1998 and onward, Persson has been chairman of the board. He owns below 40% of the company stock in H&M, but has over 70% of the votes.
Stefan Persson owns substantial stakes in several other companies in addition to H&M, such as Poolia, Ericsson, Nordea, and Swedish technology company Hexagon AB. Through Persson's privately held real estate company Ramsbury, he owns properties throughout Europe. In 2009, he purchased the 21-cottage village of Linkenholt in Hampshire, England.
Stefan Persson is the founder of Familjen Erling-Perssons stiftelse, a research foundation named in honor of this father. Persson has made two major donations to this foundation; one consisting of 211 million SEK in 1999 and then a 611 million SEK one in 2004.
Short facts
Personal details
Name
Carl Stefan Erling Persson
Born
4 October 1947
Alma mater
University of Stockholm

Lund University

Political party
N/A
Religious affiliation
Lutheran
Spouse
Collette (divorced in 1991)

Carolyn Denis Persson (married in 1993)
Current positions
Chairman of H & M Hennes & Mauritz AB
Tenure as chairman
1998 – present
Early life
Born on 4 October 1947, Stefan Persson is the son of Margit and Erling Persson.
The same year as Stefan was born, his father Erling founded the company that would eventually grow to become H&M. This company company consisted of one single shop in the town of Västerås in southern Sweden. Since it sold female clothing only, it was given the name Hennes (Swedish for "hers"). In 1968, Erling Persson acquired hunting apparel retailer Mauritz Widfors and merged it with Hennes. Since Hennes was now selling both female and male clothing, the name was changed to Hennes & Mauritz.
Stefan Persson attended University of Stockholm and Lund University.
Career
Stefan Persson is a part of several boards, chiefly for Swedish stock companies such as H&M Hennes & Mauritz AB (chairman), H&M Online Aktiebolag (chairman), Asser Investments AB (chairman), Bekå Aktiebolag, Bernum AB, Carl-Axel Hermode Aktiebolag (chairman), Malma Gårds lantbruk AB, Melker Schörling AB, Ramsbury AB (chairman), Ramsbury Invest AB (chairman) and Ramsbury Property AB (chairman).
He is also one of the co-owners of Swedish real estate companies Förvaltningskommanditbolaget Forstmästaren and Kommanditbolaget Malma-Fastigheter.
Stefan Persson is a member of Kungliga Ingenjörsvetenskapsakademien (Royal Swedish Academy of Engineering Sciences).
Personal life
Marriage
Stefan Persson married photographer Pamela Collett while living in London in the 1970s.
The couple divorced in 1991. After the divorce, they chose to live near each other in Stockholm to make it easier for the children.
In 1993, Stefan Persson married Carolyn Denise Florman.
Children
Pamela and Stefan Persson's first child Karl-Johan Erling Göran Persson was born in London on 25 March 1975. Their first daughter, Charlotte, arrived two years later in 1977. When the eldest son Karl-Johan was around seven years old, the family relocated to Stockholm where they settled in the Djursholm neighborhood. In 1985, the couple welcomed a third child, Tom.
Karl-Johan Persson
Karl-Johan Persson took over as president and chief executive of H&M in 2009. Karl-Johan Persson is married to Leonie Gillberg and they couple has three children. The live in Stockholm, Sweden.
The young Karl-Johan attended Enskilda gymnasiet, a private high school in Stockholm, before moving to Australia to study history. After working for H&M in London, he attended European Businesses School London 1996 – 2000.
Charlotte Söderström
Charlotte Söderström runs a stud farm and works with H&M sponsorships. She is married and has three children. The family resides in Stockholm, Sweden.
Tom Persson
Tom Persson works in the film industry. He attended Met Film School in London, before returning to Sweden and starting a company with film maker Jens Assur.
Religion
Lutheran
Hobbies
Skiing
Tennis
Golf
Other info
Stefan Persson is an avid fan of Swedish football club Djurgården and has co-created a foundation for the club.