Pasquale Jannaccone (Naples, May 18, 1872 – Turin, December 22, 1959) was a renowned Italian economist who was appointed a senator for life by Luigi Einaudi in 1950.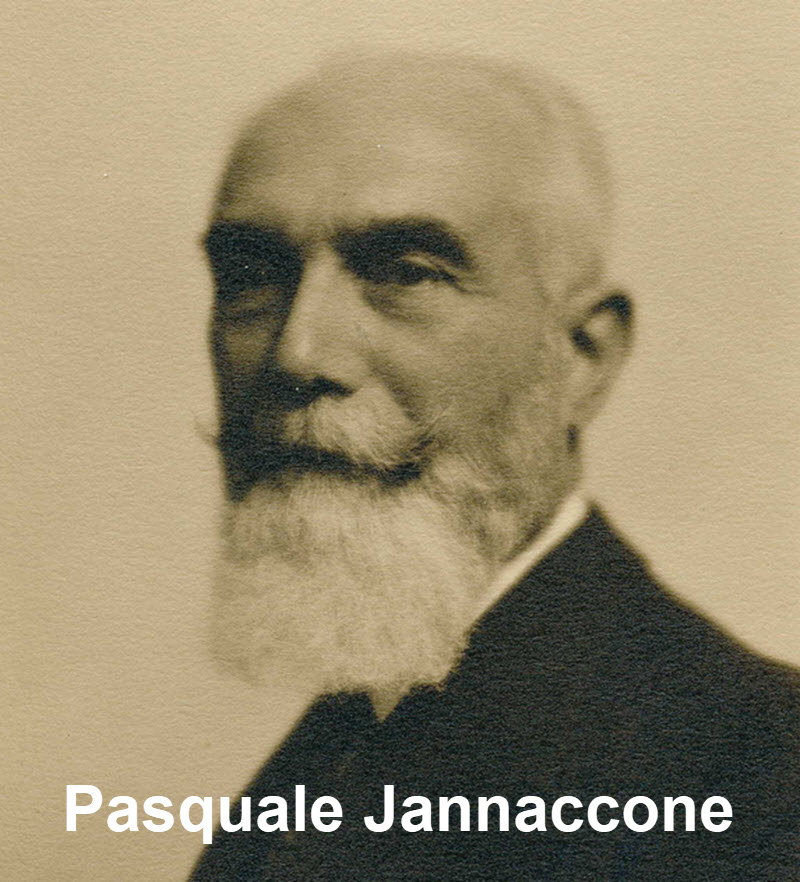 Biography
In 1893, Jannaccone graduated with a degree in Law from the University of Turin. He went on to teach Political Economy at the Universities of Cagliari (from 1900), Siena (from 1905), and Padua (from 1909). In 1916, he returned to Turin, where he taught Statistics and later Economic Policy until his retirement in 1942. From 1901 to 1918, he served as the director of the 5th series of the Biblioteca dell'Economista, and from 1908, he was a part of the management of La Riforma Sociale, both based in Turin.
On October 23, 1930, Jannaccone was appointed an Academician of Italy, but he limited his activities to the academic sphere. Despite this, at the end of World War II, as an Academician of Italy, he was subjected to purging, which was not implemented due to the intervention of Luigi Einaudi. In fact, in 1946, Jannaccone was admitted to the Accademia dei Lincei.
From 1949 to 1955, he served as president of the Academy of Sciences of Turin. In 1950, along with Gustavo Del Vecchio, Giovanni Demaria, Luigi Einaudi, Giuseppe Ugo Papi, Volrico Travaglini, and Francesco Vito, he founded the Italian Society of Economists, of which he was president from 1951 to 1954, with Einaudi serving as honorary president since he was already the President of the Italian Republic.
Main Works
Some of Pasquale Jannaccone's most significant works include:
Pasquale Jannaccone, Costo di produzione (Production Cost), Biblioteca dell'economista. Fourth Series 4, Turin, UTET, 1904.
Pasquale Jannaccone, La bilancia del dare e dell'avere internazionale (The Balance of International Debts and Credits), Milan, Treves, 1927.
Pasquale Jannaccone, Prezzi e mercati (Prices and Markets), Turin, Einaudi, 1936.
Pasquale Jannaccone, Moneta e lavoro (Money and Work), Turin, UTET, 1946.
Pasquale Jannaccone, Scritti e discorsi opportuni ed importuni (1947-1955) (Timely and Untimely Writings and Speeches (1947-1955)), Turin, Einaudi, 1956.
Pasquale Jannaccone, Manuale di economia politica (Handbook of Political Economy), Turin, UTET, 1959.